CHECK OUR AGENCY
For all your social storytelling needs
Waarom Couleur Café meer is dan gewoon muziek
Als er één festival is dat je absoluut niet wil missen deze zomer, dan is dat wel Couleur Café. De driedaagse vindt niet alleen in hartje Brussel plaats, het is simpelweg de Brusselse sfeer gegoten in festivalvorm! Wij vinden het dan ook bijzonder jammer dat het festival na twintig jaar op Tour & Taxis volgend jaar moet verhuizen, omdat de site volgens de eigenaar stilaan volgebouwd raakt. Wil je het festival toch nog meemaken op deze locatie, rep je dan op 1, 2 en 3 juli naar onze hoofdstad! Is het niet voor de muziek (Method Man & Redman! De La Soul! Protoje!), dan wel voor deze #CoulCaf16 Extra's.
Uitgebreide foodmarket
In de prachtige hallen van Tour & Taxis, die in 1903 werden gebouwd volgens de plannen van architect Van Humbeek, worden elk jaar weer tal van eetstandjes opgetrokken. Van Thais en Indisch tot je vertrouwde Dürüm Kebab, hier is er voor elk wat wils! Ook aan drankjes is er trouwens geen tekort. Je vindt er (alcoholvrije) cocktails, Marokkaanse muntthee, versgeperste smoothies of je standaard Belgisch biertje.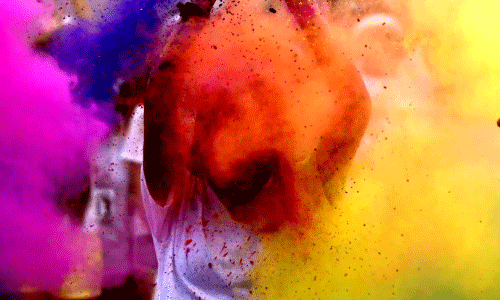 Holi Couleur
Zondagavond vindt de tweede editie van Holi Couleur plaats. Indien je nog niet bekend bent met het principe: hierrbij wordt gekleurd poeder uitgedeeld en rondgegooid terwijl je aan het dansen bent. Dit is gebaseerd op het Indische kleurenfeest Holi en gebeurt op de beats van de dj-set van TLP.
Street artists
Naast de acts op de drie grote festivalpodia valt er nog heel wat te beleven op het festivalterrein. Afwisselend zullen er circusacts en fanfares uit verschillende hoeken van de hele wereld al rondtrekkend hun ding doen. Bovendien wordt het festival gedurende drie dagen opgefleurd door twee Brusselse grafitticollectieven, die dit jaar rond de strijd voor vrouwenrechten zullen werken. Deze collectieven zijn PROPAGANZA (foto) en Collectief XL'J.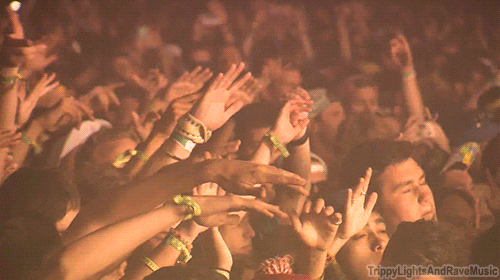 Gezellige festivalsfeer in hartje Brussel
Tour & Taxis is een locatie in het centrum van Brussel. Die vibe straalt het festival dan ook uit. Je komt er iedereen tegen, het festival is kindvriendelijk en de diversiteit is enorm. Dat zorgt alleen maar voor een nog aangenamere sfeer!
Exotische markt
Voor wie graag eens een souvenir meeneemt, zijn er meer dan vijftig kraampjes met artisanale producten van over de hele wereld. Je kan er ook je haar laten vlechten en standjes van goede doelen vinden.
Wil je meer info of wil je online tickets bestellen? Dan kan je natuurlijk terecht op de Couleur Café website.
All new articles